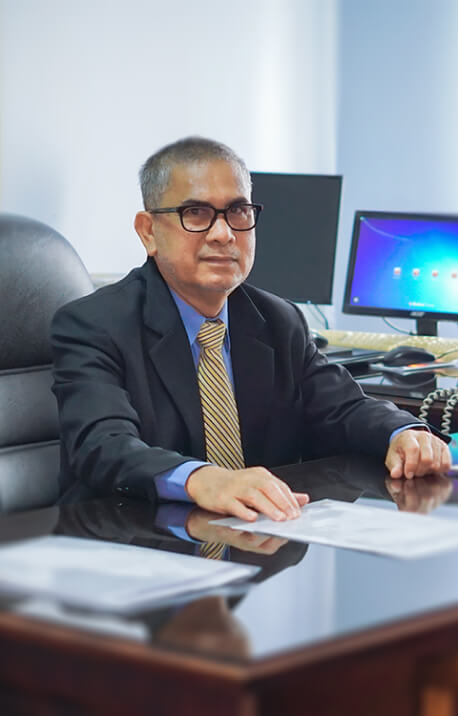 Warmest greetings from the Director
I am Rudy Siregar; Director and Founder of Sejati Interlog Logistic, an international cargo company founded in 1995. With my long experience in the logistics industry, I can ensure a satisfying, punctual, and safe cargo handling and delivery service.
Along with my professional team, Sejati Interlog logistic consistently provides customers with the necessary assistance and essential information to source products and hande their safe delivery. Our reliability, punctuality, and affordable pricing are attributable to our global connections with various international shipping, airline, and logistics companies as well as our experience in cargo handling and customs clearance of top clients worldwide.
In all aspects of our service, I undertake to support your business pertaining to its cargo and logistical needs. We are looking forward to handling and assisting your cargo needs.
Sincerest regards from me, the Director of the company.

We provide the highest standard
of service
Our team are rewarded for high performance. They understand that they directly affect the profitability of our company, your company and themselves. Each one is committed to achieving the very best that they can. Through our global network of partners, Sejati Interlog LOGISTICS offers a complete one-stop service at competitive rates to all ports of the world, we have the buying power to ensure that we get the best shipping rates for you at all times. We also accept nomination cargo from worldwide Freight Forwarding Agents. Keywords: sejati cargo, sejati cargo bali, freight forwarding, bali freight forwarding, bali logistics cargo, logistics cargo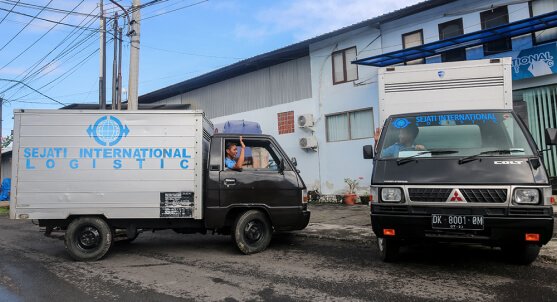 Vision
We want to be the most customer-focused global provider of freight forwarding and logistic solutions. Offering transparency, cost efficiency and an outstanding logistics service. A trusted, valued and respected partner for our clients.
Mission
We leverage our global presence and competence in Air and Ocean Freight to collaborate with our customers and unlock value in their supply chains. Bringing your products to your clients, simply, safely and cost effectively.
Values
Our values are more than just words and definitions; they make up the core of our day to day tasks. For each of us, the challenge is not simply believing in our values - but acting on them daily.
Worldwide Coverage

Network covering Asia, Europe, UK, Middle East, Oceania, Indonesia, and many other regions around the world.

Deep rooted experience

With over two decades of logistics experience, we know how to get your products safely and quickly delivered.

One Stop Solution

Sejati is able to offer full logistical support - door to door exceptional service - all in one place.

We handle everything for you

Chemicals, automotive, consumer goods, life science, warehouse, custom services, foreign trade, compliance, contract logistics and more.